Author: Yang Yuanyuan/text, Zhi Yongping/picture
  On the afternoon of November 5th, with the theme of "Low Carbon Agriculture: Ideology&Technology&Policy", the 2016 Yangling International Agri-Science Forum opened at Northwest A&F University. The forum attracted 79 experts in low carbon agriculture fields from 11 countries including the United States, Canada, Britain, France, the Netherlands and China.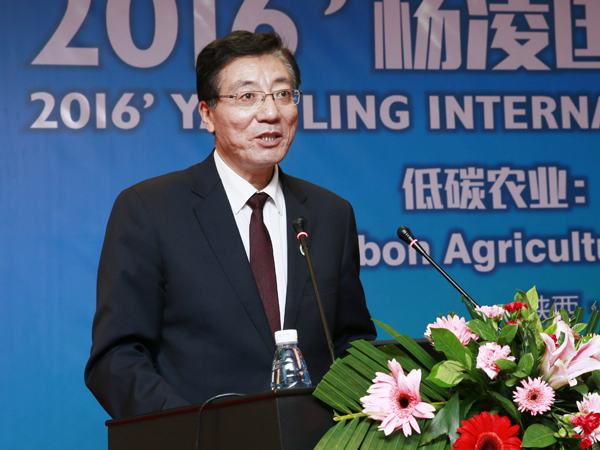 Address by Mr. Sun Qixin, vice chairman of Shaanxi Provincial Committee of the CPPCC and President of Northwest A&F University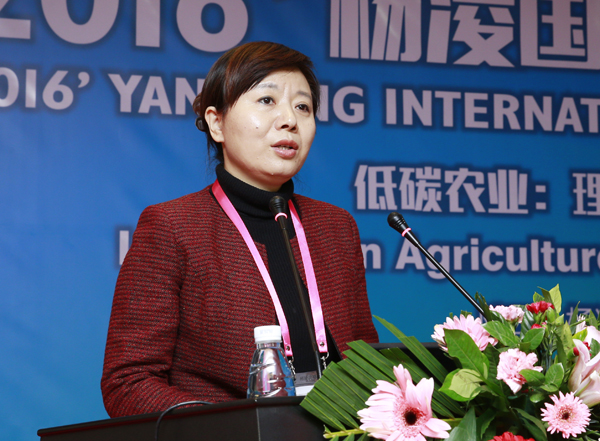 Address by Ms.Lan Zhuangli, head of Shaanxi Administration of Foreign Experts Affairs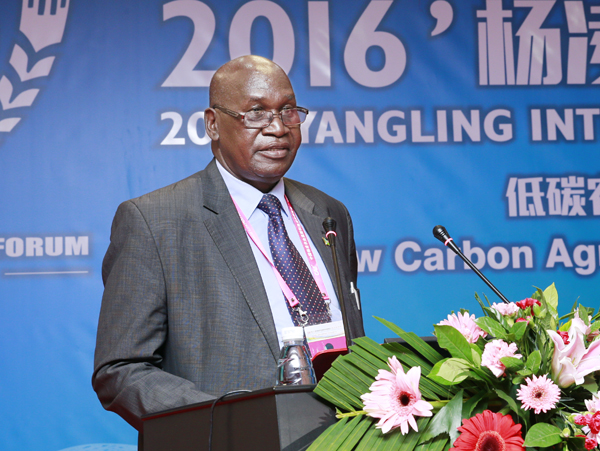 Address by Mr.Pascal, member of the National Assembly of South Sudan and chairman of the Standing Committee of the land, agriculture, resources and environment
Address by Prof. Henk Folmer from University of Groningen
  After the opening ceremony, Dr. Denis PETITCLERC from Agriculture and Agri-Food Canada, Prof.Chen Shaolin from NWAFU and other experts from home and broad gave keynote reports respectively.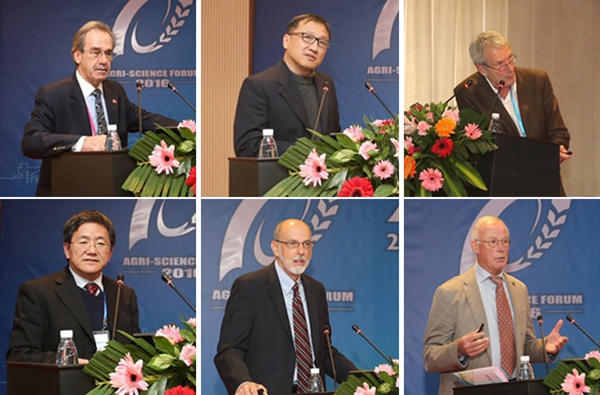 During the forum, experts carried out seminars from five aspects centering on climate change and sustainable development of agriculture, resource recycling and renewable energy.
  Currently, the forum has become an important platform for Chinese and foreign agricultural scientists to have policy discussion, academic exchange, collision of ideas as well as negotiation and cooperation centering on world hotspot and frontier issues in agriculture field, and become one of the International agricultural science and technology cooperation and exchange brands, providing a broad space for further promoting the progress of agricultural science and technology.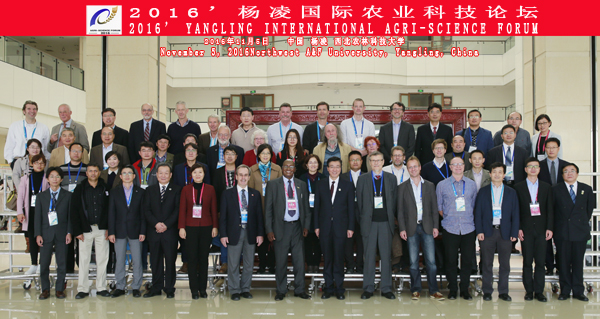 Translated by: Ruan Shuling Proofread by: Zhang Xiaorong